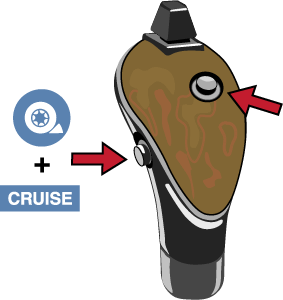 Carospeed comes in an electrical version too. Carospeed E is designed to make driving the easiest possible.
Using a four-way joystick the driver has the ability to handle functions like: left and right flash light, alarm flash light, windscreen wipers, horn and traffic lights. With Carospeed E the driver doesn't need to take his hand off the lever in order to operate these functions.



Compliance with the EC Directive 126/2006 and the Hellenic Presidential Act 51/27.4.2012 (Article 21, p. 2804, codes 20.06/20.09/20.10/25.04).