Carolift is a wheelchair hoist that can pick up a wheelchair directly from the pavement.

It's equipped with a hand-control that moves the hoist in four directions: up, down, in & out of the car.

It's built in different types depending on the weight of the wheelchair and the car model.
Citroen Berlingo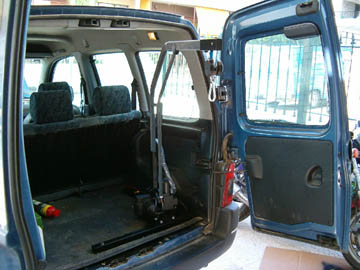 Honda CRV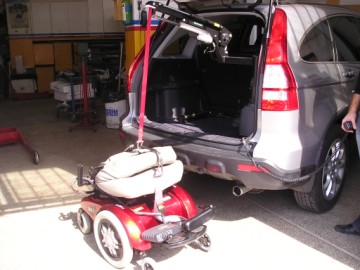 Nissan Qashqai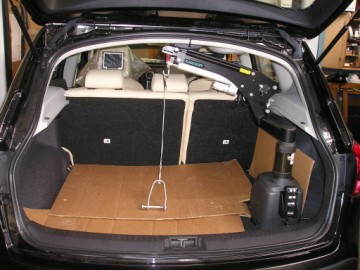 VW Passat